---
---
---
Other information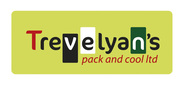 May 2015
Congratulations to our Industry partner Trevelyan's. They take lead in sustainability!
Trevelyan's has just released its first sustainability report, based on the current fourth generation (G4) of GRI, the world's leading international framework for corporate responsibility reporting.
Read more.
---
January/February 2015
A long article (New tools to lift industry performance) from Jayson Benge about the NZSD project and on what has been developed for the Kiwifruit Industry so far has been published in the New Zealand Kiwifruit Journal (January/February 2015 release) along with about 20 pages on a "Focus on: Sustainability" theme.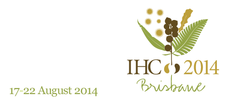 August 2014
Jayson Benge has presented a paper at IHC - 29th International Horticultural Congress, 17-22 August 2014, Brisbane, Australia.
18th August - The New Zealand Sustainability Dashboard: Connecting Growers, Industry, Consumers, Regulators and Policy Makers to Drive Sustainable Horticulture - Jon Manhire, Lesley Hunt, Isabelle Le Quellec, Henrik Moller, Andrew Barber,
Jayson Benge*
, Catriona MacLeod, Katherine McCusker, Christopher Rosin.
---