---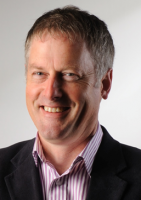 Professor Hugh Campbell

Hugh is an Agricultural Sociologist with long-standing research interests in the changing lives of farm households in New Zealand. His Ph.D research examined the impacts of Rogernomics on farms in the 1980s. His interest in sustainable agriculture began in 1994 and followed the fortunes of the Watties organics initiative in Canterbury. This initial case study of organic production by corporate New Zealand grew into a FRST funded programme called Greening Food: Social and Industry Dynamics which operated out of the University of Otago and the AERU at Lincoln University (working primarily with John Fairweather). The success of this FRST programme lead to the establishment of the Centre for the Study of Agriculture, Food and Environment (CSAFE) at the University of Otago, and formed the basis from which the ARGOS programme was developed. Of particular interest was the way in which New Zealand has taken a globally-leading role in establishing market-led systems of audit to underwrite claims of sustainable production. This kind of development is of critical importance in understanding the way in which land-based production in New Zealand changed dramatically in the decades after neoliberal reform in the 1980s.

Since, 2011, Hugh has taken up a position as Chair in Sociology in the Dept of Sociology, Gender and Social Work at the University of Otago. He retains a research relationship with the wider ARGOS group and the NZSD project - particularly in relation to issues of auditing, environmental best practices, and the way in which new technologies of audit enter and operate in the world of on-farm practice in New Zealand.

---
---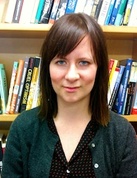 Dr Katharine Legun
Katharine joined the project mid 2014. She is a lecturer at Univeristy of Otago, Department of Sociology. Her profile is available
here
.
She is in charge of the Social pillar of the NZSD framework and will participate in the evaluation of the case studies.
---
---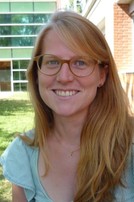 Dr Marion Sautier
Marion
has been invited to join CSAFE as a Visiting Postdoctoral researcher from INRA, the French National Institute for Agricultural Research. Marion has a systemic agronomy background and now wants to know more about social-science theories and methods. She is committed to perform academic work while ensuring that scientific knowledge is accessible and useful for agricultural stakeholders, particularly farmers. She has a keen interest in participatory and action research approaches. Her previous research was on the vulnerability of grassland-based livestock systems to climate change and variability.
Marion has participated in the evaluation of the wine case study and examine the social dynamics around the use of sustainability indicators in agriculture. She went back to INRA, France, in March 2016, but still working on writing 3 papers with a focus on the wine sector sustainability assessment and reporting. Marion is also co-leading the upcoming NZSD workshop at the
International Farming Systems Association (IFSA) conference
(UK, July 2016) which attracted over 20 papers from around the world.
---
---
Dr Hugo Alrøe

Hugo, independent Scholar from Denmark, has been visiting us for 2 months (February and March 2016) – based at CSAFE (University of Otago). His area of expertise is philosophy of science and ethics, mainly in relation to interdisciplinary and participatory research in the field of food, agriculture and environment. He is leading a paper with our NZSD team that contrasts values-based with performance assessment-based approaches to trigger sustainability improvements. The paper will help us and our stakeholders and funders understand some of the limitations of the dashboard approach and guide investments in complementary activities to add value to our rigorous assessment approach.
---
---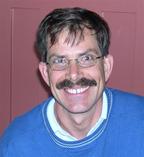 Dr. Chris Rosin

Chris has been a key social researcher in the ARGOS and then the Dashboard programme since 2004. He left CSAFE in 2014 and New Zealand to go back to the USA, but will keep an active link with the project.
---
---